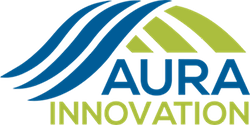 Aura Innovation is a custom software development and technology integration provider from Indianapolis.
The acquisition enables The Brookfield Group to add software development to its existing suite of services—truly giving customers everything technology through a single point of contact. This allows The Brookfield Group to better innovate, build and service our clients by utilizing custom technology solutions to drive business results.
Custom applications
Software platforms
Technical architecture
Our skilled IT professionals can help you transform your business within the intricacies of our global digital economy.
At The Brookfield Group, we offer every technology solution your business needs to succeed. And then we back up all of our services with tech support and customer service that is second to none.
We'll work closely with you to evaluate your business needs and identify technology solutions that will help you be more productive and realize a sustainable return on investment.
We work with a strategic group of partners to provide you with the best and most complete solution.
Enter your email below to sign up for our newsletter: